About A Dab A Do Corporation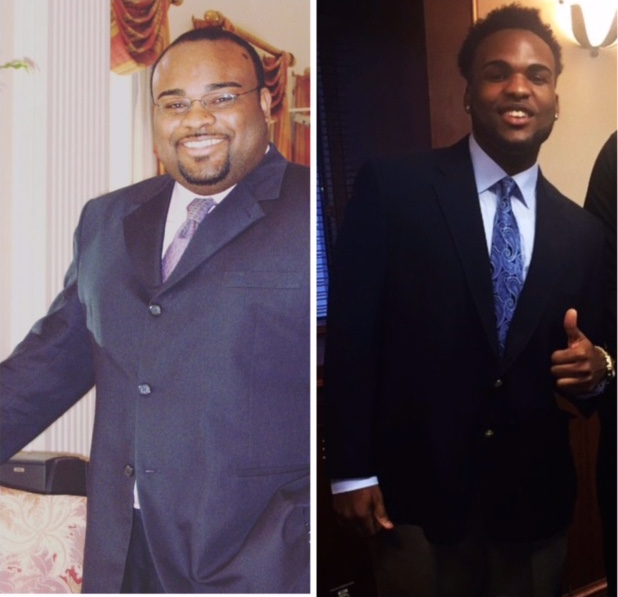 A Dab A Do Corporation is a partnership of brothers featuring Sauces from around the world.  The Sibling partnerships Joshua Warren & Cedric Warren is learning from long history of huge successes, such as the Wright brothers, and huge failures, like the Kellogg brothers but A Dab A Do Corporation play's to each other strength and is growing healthy.  The Company operate from 3 regions, New Orleans, Maryland & Kentucky.  The online orders are shipped from the location with the highest inventory.
It's a New Orleans Gourmet SAUCE.  The featured sauce is called "A Dab A Do BBQ sauce" – each of the ingredients in this sauce were meticulously chosen to bring you the freshest and tastiest sauce possible. It's deliciously flavorful! The sauce is made with the best produce to keep the fresh ingredients and the ultimate New Orleans creole season blends known to man. (non MSG and low in sodium)
Cedric Warren resides in the DMV.  Cedric is a dreamer, the creative, the big picture and big vision guy who saw the possibilities in the creation of the Cajun Sauce Boss as an opportunity for his brother to put his education to use & make money.  His Professional experience allows him the ability to see the bottom-line. Leverage win win situations as a businessman, budget-conscious, and investment conscious.  No one person can do it all, and remembers hearing a quote by J Paul Getty "I'd rather have one percent of the efforts of 100 people than 100 percent of my own efforts."  Cedric enjoyed bringing spice from locations around the world and creating sauce for social events, with music always created the great energy and that's how his siblings spend their time together.  The first people to teach me to cook was a couple from Dominica who was attending the Baptist Seminary in New Orleans, LA where Cedric worked after leaving Colorado for college.
Joshua Warren is the over-comer; On August 29, 2005 is the day that Hurricane Katrina struck his hometown of New Orleans, Louisiana. Losing belongings, transferring to multiple schools, losing contact with friends, and seeing the city destroyed in the blink of an eye was an unbearable feeling for a kid.  "Overcoming struggles to reach the path to success", this has been a personal quote that he can strongly relate to regarding his educational experience.  As a recent graduate of the University of Kentucky, he's overcome many challenges and tribulations, which have shaped him into the successful business owner and graduate with a degree in business and economics.  Joshua is a member of Iota Phi Theta, in which he used in the design of the A Dab A do gourmet BBQ sauce.  Joshua worked for the noddle company and would use ideas to create unique sauces and share them.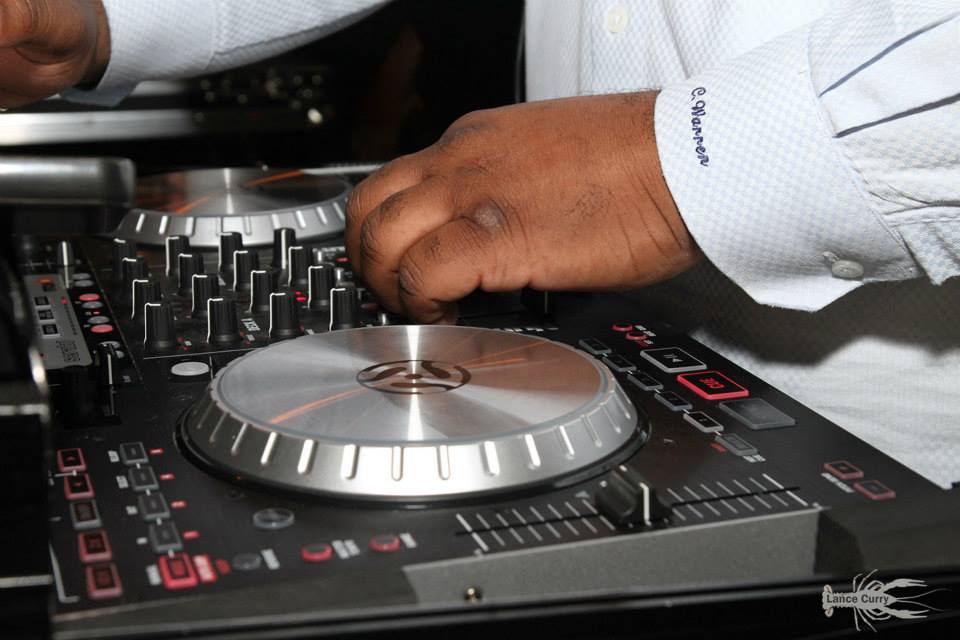 We Cool'n Dj's are a network of underground DJ's across the world that share a common goal of providing the best fit for all types of events.  We Cool'n DJ's have a unique market, performing and providing service for fortune 500 executives and private events and treat each situation with care as if we held a top secret clearance for special projects.  The network of We Cool'n Dj does operate through various blog sites that enlighten people to social events and actions for public awareness.  We Cool'n DJ's facilities critical information for everyday people.  We Cool'n Dj provide interviews of relevant individuals that are unsung.     
All our Dj's come armed with an overabundance of personality, and has a musical library which would accommodate every genre that any client would desire, and can rock any party or wedding reception.
 Its founder Cedric Warren a financial trader in the market, founder of Flytraders.net and #Wecoolndjspice "Dj Sauce" /spice dust.
About The Founder of WeCoolnDJs
Ceddi Tesla is a native of New Orleans. Being from this great city has allowed him the opportunity to be exposed to many talented performers including some of hip hop's greatest artists. Being born in the 80's and growing up in the 90's (Golden Age of Hip Hop) allows him to fill generational gaps and appreciate great music.
Ced identifies with the JETLIFE (just enjoy this) movement and is one of the coolest dudes you will ever meet. Ced grew up around Dj'n, his dad was a DJ (Slick out the goose). He was known throughout New Orleans (9th Ward) for his ability to mix and blend all the old school and what was then new school hip hop. Ced's dad had a good ear for music, but chose to lay his talent aside to provide for his family in other ways.
Growing up Ced listened to famous DJ's such as Biz Markie (all time Fav), Kid Capri, DJ Jazzy Jeff, Ron G mix tapes, Dj Miz, Dj Aladdin and a host of regional, It inspired his love for music and encouraged him to learn the craft of becoming a professional. Being a new comer to the DC area, Ced surrounded himself around a host of professional DJ's, one being DJ Will and DJ Kavon. These guys revolutionized Ced's raw talent.
DJ Ced has performed at weddings, corporate events and cookouts.  Attending College in Colorado allowed him the opportunity to appreciate diverse audiences. He strives to provides excellent sounds for party lovers, fans and friends!
His services come with a professional system with great sound, state of the art equipment  and cool up lighting. In addition Ceddi Tesla comes armed with an overabundance of personality, and has a musical library which would accommodate every genre that any client would desire, and can rock any party or wedding reception. If you want someone fun Ced is the right DJ for you.
DJ Services & A Dab A Do Products

Other Products & Services

Check out our latest goods!
 

 

Crushed Tomatoes, High Fructose Corn Syrup, Distilled Vinegar, Corn Syrup, Brown Sugar, Raw Honey, Smoke Favor, Fresh Yellow Onions, Green Onions, Sweet Bell Peppers, Garlic, Salt, Black Pepper, Cayenne Pepper, Natural Favors, Other Herbs And Spices NO MSG

$

10.00